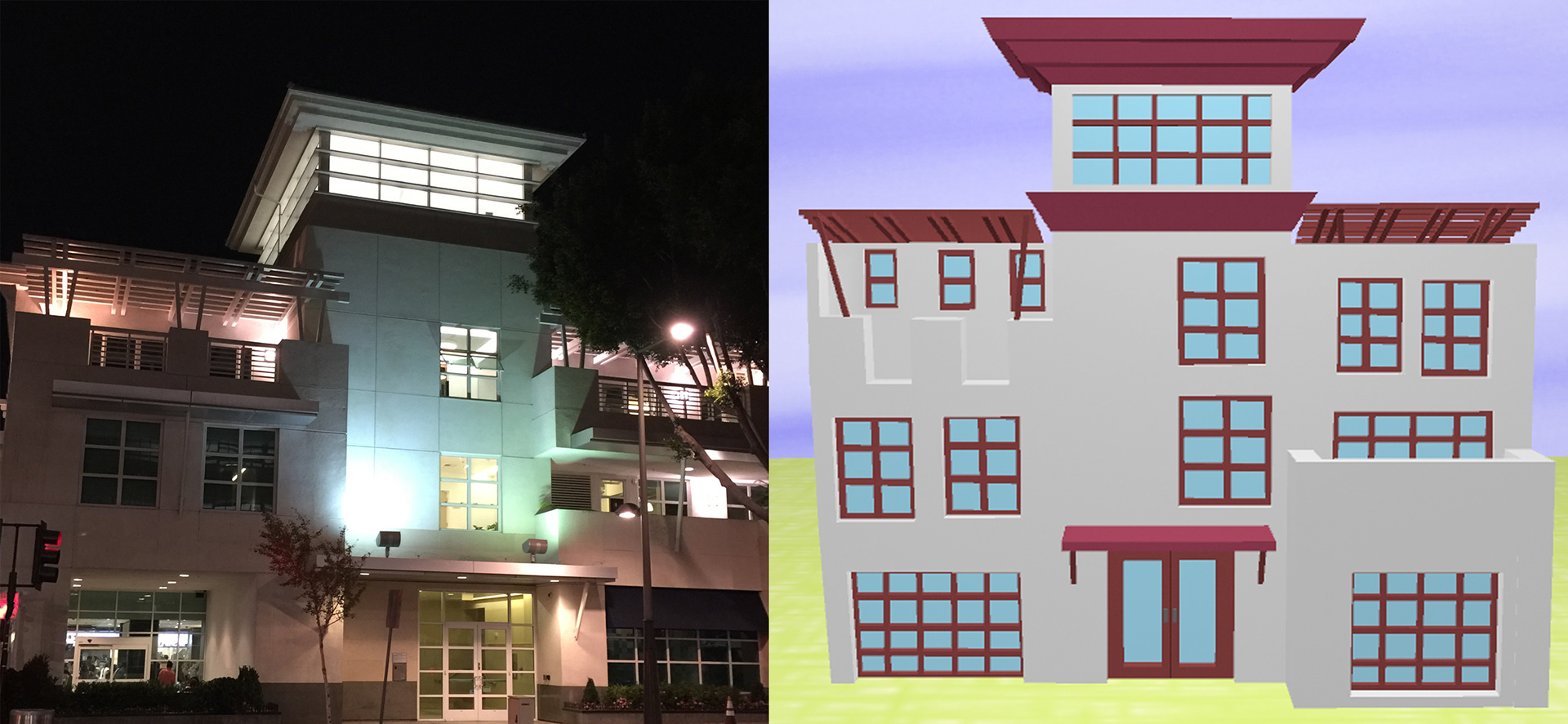 I like to 3D model off of photos and give my own spin to them. This photo I took while on vacation to California was the inspiration for my "Modern Building" project.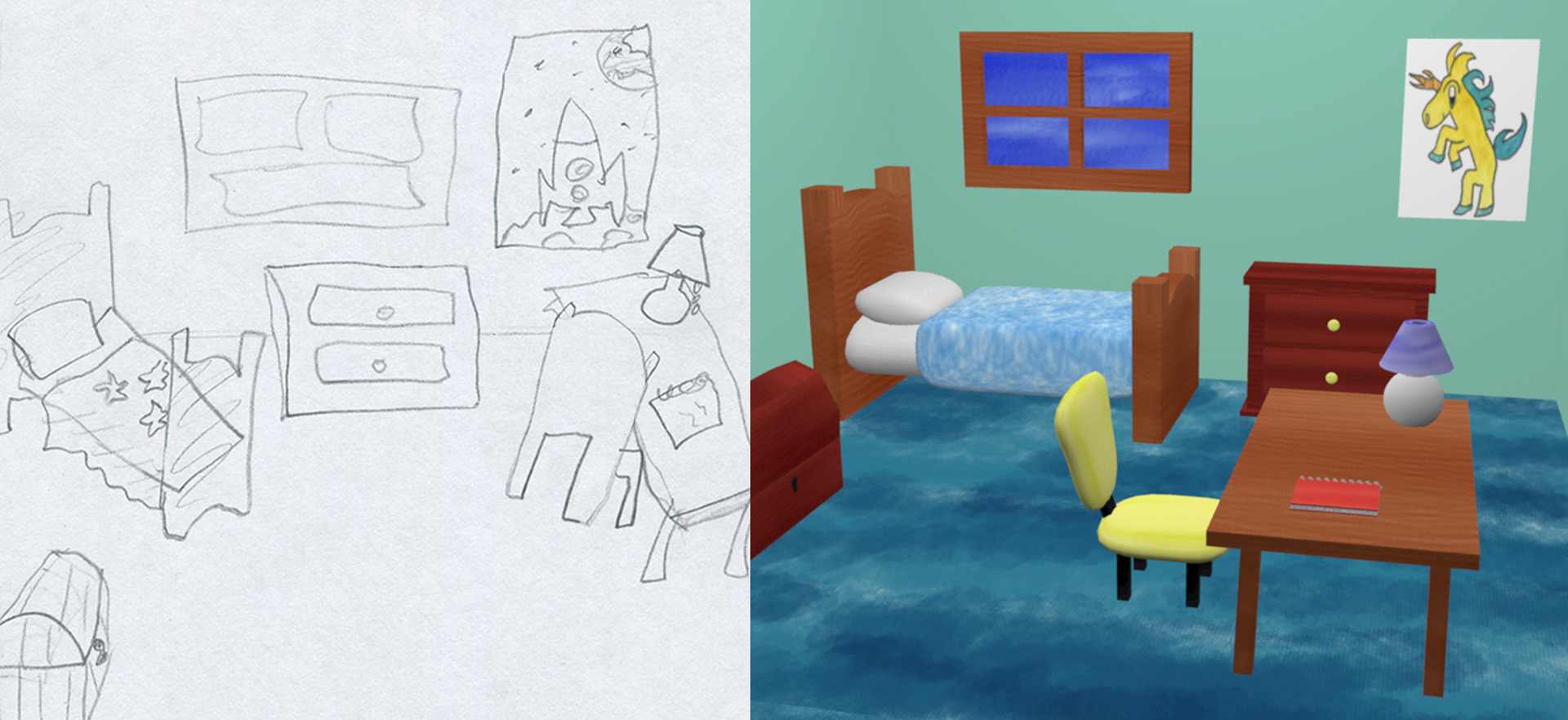 This is the sketch I made for a bedroom layout. But I changed the space poster to be a unicorn I painted instead, because I wanted it to match the color of the chair.

I photographed lamps I saw in a hardware store and modeled my pendant lamps off of them, but I changed the glass and metal types a little.